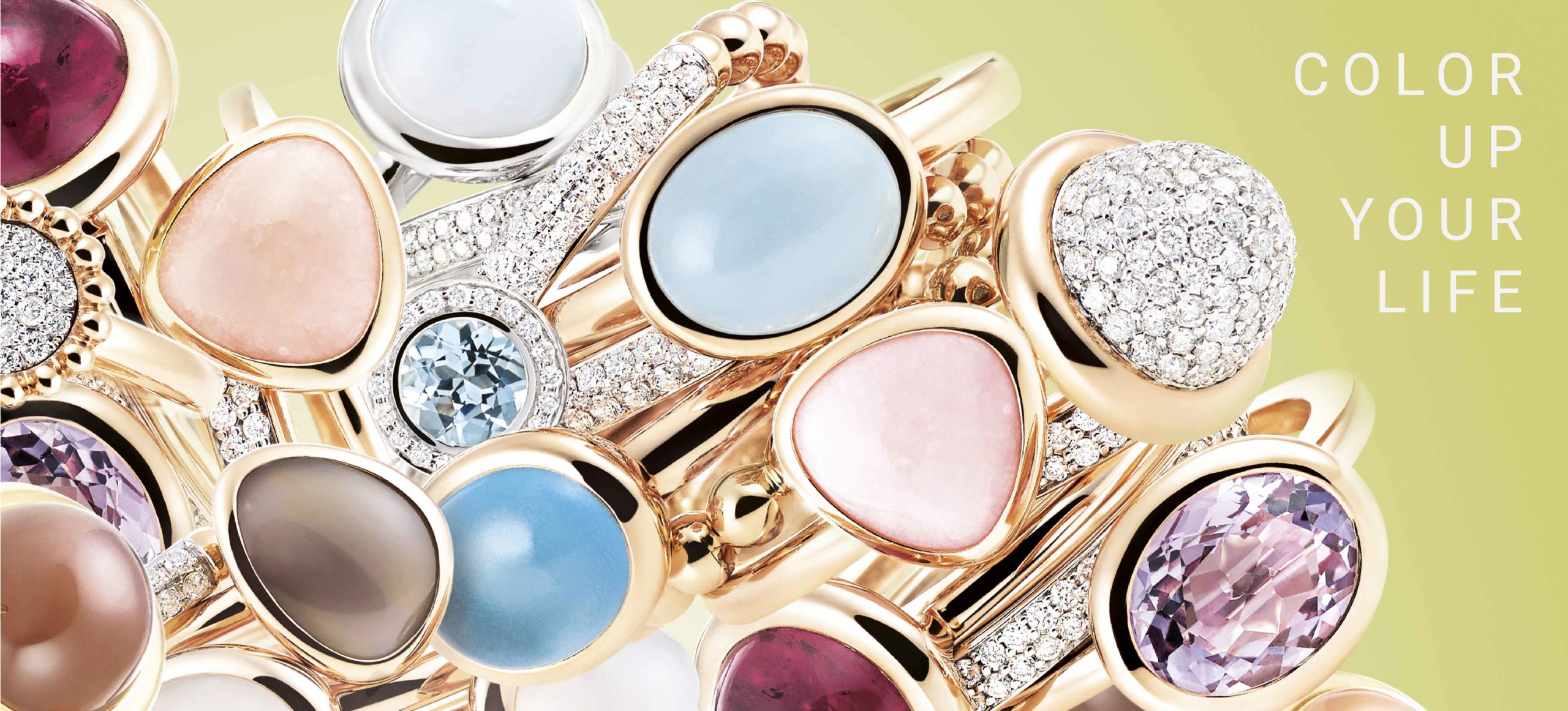 AMICI – BEST FRIENDS FOREVER
The colorful Amici collection is a bestseller already belonging to the Al Coro family for 15 years. Al Coro dedicates an own brand to this popular collection now, and addresses a young, stylish jewelry lover with it that appreciates high-quality goldsmithery.
AMICI by Al Coro tempts with its brilliant design with special colored gemstones and a modern finish with attention to details. With an independent logo, display, packaging, and catalogs as well as individual brand assets at select jewelers, AMICI by Al Coro stands out against its sister brand – but is clearly recognizable as belonging to the Al Coro family with its feminine and timeless design.
As usual, there is a diverse range of filigree necklaces, fine bracelets, sparkling earrings and rings made of high-quality 18-karat yellow, rose, or white gold.
True to the motto "Color up your life", AMICI attracts the modern jewelry lovers.
Inspired by the unique fresh colors of nature, AMICI jewelry is designed with valuable colored-gemstone treasures and exquisite brilliants.
They exude the Italian zest for life and can be individually combined just as their wearer likes.